About Dating & Domestic Abuse
Click the types of abuse to learn more about what they look like:
About Sexual Assault & Abuse
Sexual violence refers to an actual or attempted act that is sexual in nature where consent is not obtained or freely given.
Are You in Danger?
Does the person you love…
Track all your time?
Discourage other relationships?
Humiliate you in front of others?
Have extreme mood changes?
Anger easily when using alcohol or drugs?
Accuse you of being unfaithful?
Power & Control Wheel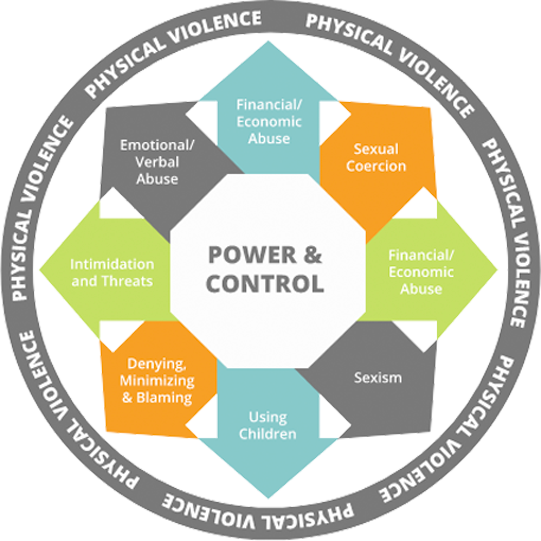 The Power & Control Wheel is a helpful tool in understanding the overall pattern of abusive and violent behaviors, which are used to get control.