Our shelter provides temporary housing for individuals seeking a safe haven from situations of domestic abuse and/or sexual violence.
You can get involved supporting individuals on their healing journey by donating health, beauty, household, and lifestyle items.
We regularly update our "wishlist" items here and in our monthly newsletters. Thank you for your support!
Shelter Wish Lists
Current Needs:
Full-size sheets (new)
Shampoo (adult)
Conditioner (adult)
Shampoo (kids)
Face Wash
Clorox Wipes
Gift cards: (Non-VISA): Walmart; Pick-n-Save; Piggly Wiggly; Kwik Trip; Aldi; Metro Market
Gas cards Aldi
Ride Share Taxi Vouchers
If you are able to help, please contact our Volunteer Manager. volunteerdir@advocates-oz.org or call 262-284-3577, ext. 6
Holiday Giving
Holiday Gift Shop
We invite the individuals and families served at Advocates to participate in our annual Holiday Gift Shop!
How It Works: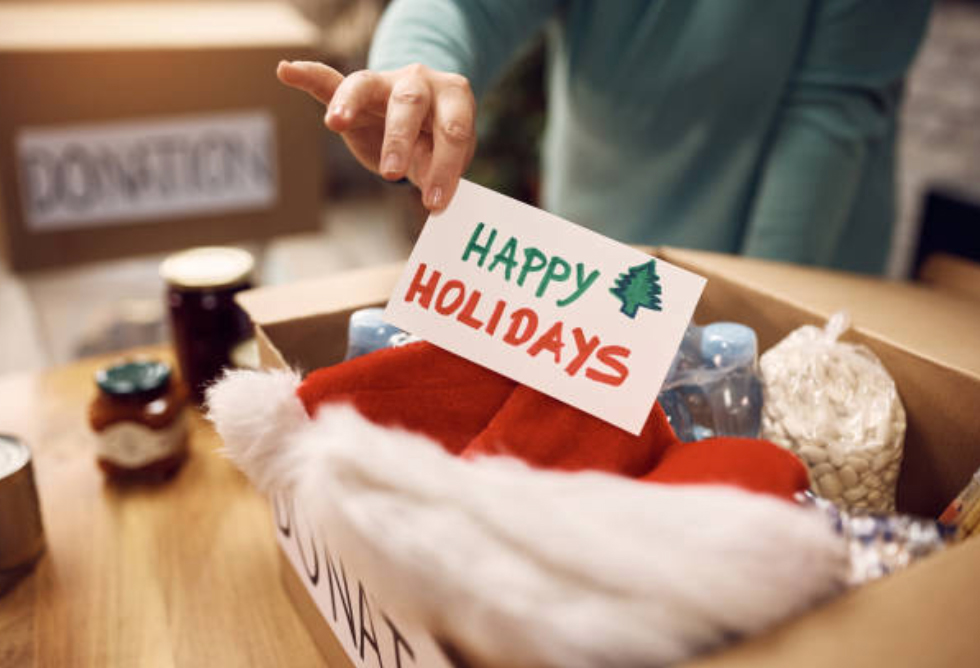 Our Gift Shop takes place in the second or third week of December. Through the generosity of our wonderful donors, we fill our "shop" with new items for guests to "shop" during the designated time frame for items for themselves or loved ones–free of charge. The Gift Shop culminates with an amazing, festive Children's Support Group Holiday Party where our adolescent guests get to select and wrap gifts for their loved ones.
Please note: Ideally we prefer to have the majority of holiday donations picked up by the first week of December in order to keep our Holiday Gift Shop schedule. However, we are happy to accept donations during and after the gift shop period.
Adopt a Family
Looking to buy more specific gifts for a family or individual we've served through Advocates?
We work to pair our community donors with a family or individual who may need some extra support during the holidays. We provide donors with a wishlist for each family member in the family. Wish lists will include: ages, gender identity, sizes for reference, and some specific items the individual would love to unwrap. All gifts can be wrapped with a small tag containing the recipient's name, gender, and age.
If you are interested in adopting a family or individual for the holidays please connect with our Volunteer Manager at 262-284-3577.
Please note: for the safety and confidentiality of those we serve, we do not provide real names or allow for gifts to be delivered to homes. All donations will either be picked up or dropped off by our volunteers or staff at our location.
Gift Cards and Monetary Donations
Consider a monetary or gift card purchase to help support our guests during the holiday season. Gift cards from the following places are great for the holiday and rest of the year:
General Stores: Walmart, Target
Grocery Stores: Piggly Wiggly, Costco, Pick n Save, etc.
Gas Cards: BP, Casey's, Kwik Trip, ExxonMobile, etc.
Shared Ride Taxi Vouchers
Local Holiday Events
Advocates is pleased to partner with several local organizations that donate their time and resources in holiday fundraisers. Information on the dates/time, location, and nature of these events will be posted on our website, social media sites, and through our monthly newsletter:
Mequon Police Department Holiday Gift Wrapping Fundraiser
Kapco 4 Kids
Our Wish Lists:
Children's Wish List
Board Games (Various Ages)
Barbies
Disney Princess Dolls
Baby Dolls
Art and Crafts Kits
Play-Doh Sets
Jewelry Making Kits
My Little Pony
Shopkins Figures and Toys
Hatchimals Toys
Shimmer and Shine Toys
Paw Patrol Toys
Hello Kitty Items
Legos and Lego Friends Sets
Mega Blocks
Hot Wheels and Matchbox Cars
Tonka Trucks
Walkie Talkies
Nerf Toys
Footballs, Basketballs, Kickballs
Teenage Mutant Ninja Turtles Toys
Books
Dollhouse Toys and Accessories
Minecraft Toys, Games and Movies
Movie Theater Passes
Disney and Pixar Movies
Adult and Teenage Wish List
Gift Cards to Stores (Kohl's, Target, Walmart, etc.)
Gift Cards to Restaurants (Subway, McDonalds, Culvers, etc.)
Gift Cards to Gas Stations (Kwik Trip, Exxon Mobile, BP, etc.)
Gift Cards to Grocery Stores (Piggly Wiggly, Walmart, Pick N Save)
Movie Passes
Gift Cards to Hair Salons
ITunes and Xbox Live Gift Cards
DVD's (No R- rated)
Video Games (Minecraft, Racing Games, etc.)
Journals and Pens
Flash Drives
Body Lotion
Perfume and Cologne
Candles
Hair Accessories
Pajamas (All Sizes)
Bath Robes (All Sizes)
Slippers
Hats, Gloves/Mittens, Scarves
Fashion Scarves
Jewelry
Purses and Wallets
Gourmet Coffee, Tea and Chocolate
Bed in a Bag
Kitchen Utensils and Pots/Pan Sets
Science Kits
Craft Kits and Supplies (Crochet, Knitting, etc.)
Board Games
Brewer's Clothing and Hats
Packers Clothing and Hats