A Client's Story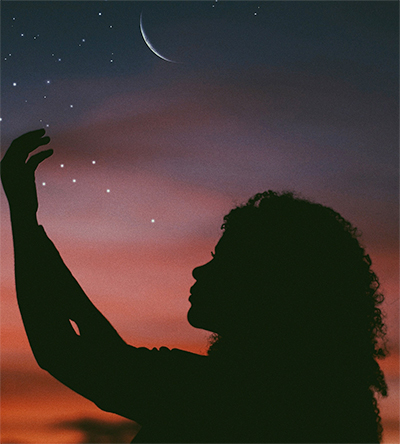 At the stop sign, a moment's hesitation. Instead of turning left like I usually did to return home (a place I had never considered my home, but a house of horrors upon horrors), I continued straight, wholly unsure where I was destined until I found myself in front of the local police department. I walked inside, informed the kind officer that I would like to file a report against one of my more aggressive and unrelenting abusers for attempted murder. I broke down and cried about the reality in which I found myself. A kind officer gave me a phone to talk to an Earth Angel (one of the first of many I would soon encounter) who comforted me, was patient with me, was gentle with me, and re-assured me that my furry children would be well taken care of if I did choose to drive to the shelter, an unknown place, but anything was better than "home."
When I did enter the doors of the shelter, I was finally free—I was truly safe—for the first time in my life (at almost thirty years of age). What an incredible blessing and liberating feeling that was; I will never forget it. The shelter was the first place in my life in which no one harmed me with words, acts, and/or hands and, even more, had unbelievably neither any wish nor desire to harm me.
I was assigned a case manager to help return to the real world with a better plan, in a better state, and in a better place than I had coming in.
There was free legal counseling appointments for all of us to help in any potential court cases; vouchers to various places for us to use for bedding, furniture, clothing, or whatever else it was that
we were in need of (just do not offer to buy the most comfortable shelter furniture—I already tried); resources for us to use to find new affordable homing (should we choose that route).
Help to find new employment; resources for us to add additional layers of security for our continued and necessary safety (and privacy) from our abusers (by way of a little-known Department of Justice Program: Safe-At-Home); programs passed along for me and others to use to shelter any and all pets and many and much more that would take several more pages.
In short, I have nothing but endless gratitude to the many Earth Angels and to Advocates of Ozaukee as a whole, and all those anonymous donors, businesses, organizations, professionals, and others who partner with Advocates of Ozaukee to make all the things that they do even possible and to have even come across them in my life. I am boundlessly thankful for them and this even more beautiful life I now have, one that was made unfathomably and unbelievably better (one that I did know that I was capable of even achieving) because of them. —Advocates' Client
Testimonials
I could never thank you enough for the continued support and for fighting for me. I truly appreciate you and all you do for me."Even though I know the worst is probably yet to come, I wanted to say Thank you. It is funny, the ebb and flow of life and the direction it takes. After 6 long years of this relationship all it took was one caring smile, one compassionate face, one stranger saying –you are worth more-to tip the balance so drastically that I knew-KNEW with certainty that the words she spoke were true, that yes, I am indeed worth more than this. That, I think, is the beauty of women."

– Advocates' Client
Advocates was so helpful. Staff was compassionate, caring and so supportive during my healing journey. I am so grateful for everything Advocates provided. Staff continue to reach out to provide regular support."

– Advocates' Client
Thank you for being flexible. Advocates operates unlike other agencies where it is difficult to get through and coordinate meeting your needs. I know I can always count on Advocates to help in my darkest moments."

– Sexual Assault Counseling Client
I could never thank you enough for the continued support and for fighting for me. I truly appreciate you and all you do for me."

– Advocates' Legal Client
My kids are at a much
better place & are starting to enjoy life again."

– Advocates' Human Trafficking Client Testimonial