Our Story
Advocates of Ozaukee grew from the compassionate dedication of Barbara Schaenzer and Elaine Wadle, two women from the Mequon-Thiensville area determined to take action in addressing the needs of battered women. In February of 1980, they formed a committee to study the issue of violence against women in the community.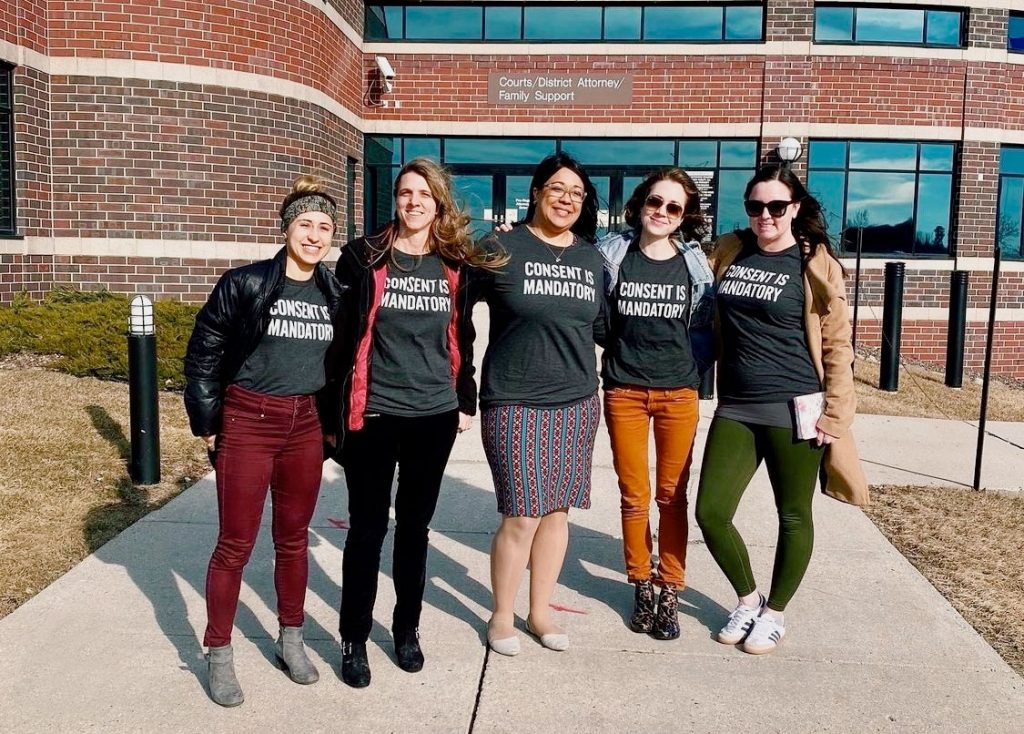 The group evolved into a formal planning committee and eventually a service agency in Ozaukee County: Advocates Helping Battered Women and Families. Barbara served as chairperson. Under her leadership, the committee continued to develop their efforts with additional studies about what was becoming clear was not only an issue impacting women and families on a national level, but also a lack of comprehensive data about domestic violence. Based on their research, the committee secured funding from the Wisconsin Department of Health and Social Services, the United Way of Northern Ozaukee, as well as from various community and local religious organizations.
Cope Services helped secure a telephone information and referral service. The group secured tax-exempt status and dedicated funding and the first Board of Directors was established. In 1987, the group became known as Advocates Inc., securing an office site in Cedarburg, Wisconsin.
In these early years, the agency offered information and referral services as well as implemented a 24-hour hotline and safe home system. Advocates created a network of "safe homes" through volunteers that set up their homes to receive victims of domestic violence and provide for their safety on short notice. Through the generous donation of Mr. and Mrs. Donald Tendick, a fully furnished home and its chalet was gifted to Ozaukee County in 1988. This became the 24-hour shelter site for women and families. Later that same year, the shelter was dedicated as Rosemary House in honor of Mrs. Tendick. Two years later, in 1990, the agency's resources increased substantially from a $50,000 Domestic Abuse Grant awarded by the State of Wisconsin.
Today
In the four decades since its founding (and counting), Advocates has broadened its scope and impact to become a major agent of healing and social uplift in Ozaukee County. The Advocates' Sexual Assault program was implemented in 2001 followed by a youth program in 2002. The organization has also worked with local law enforcement on its threat assessment training and continues to monitor the latest research and data on domestic violence to evolve its outreach.
The organization is the only domestic abuse program for citizens in the community offering comprehensive services such as on site support groups, wellness programming, access to legal advocacy, and a safe, family-friendly environment.
Advocates also works closely with educators and groups in the community to share vital information and resources about promoting healthy interpersonal relationships and diluting the misconceptions around domestic violence.